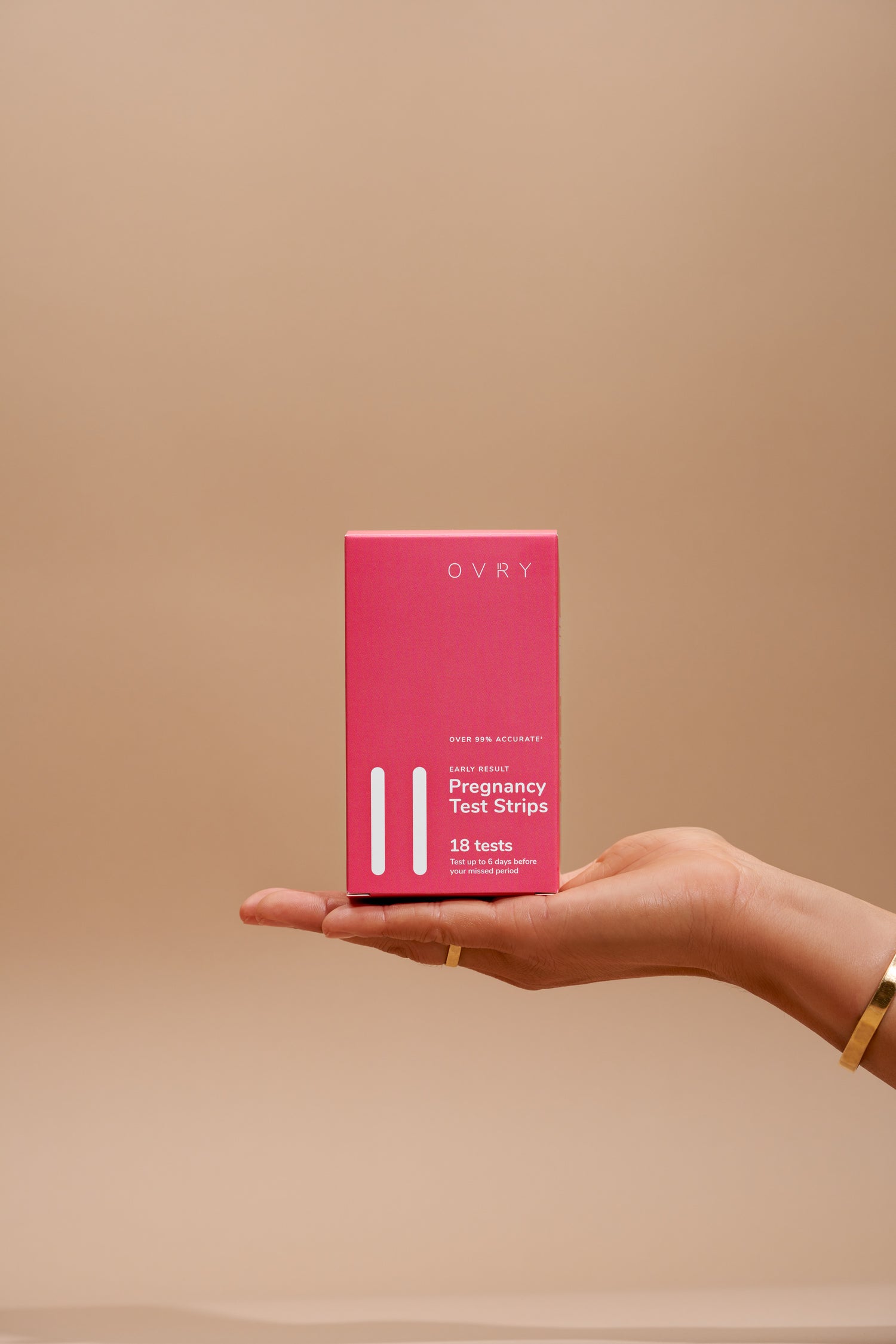 Our
Purpose
To inspire equality by innovating solutions that empower all people to be proactive about their reproductive health.
The convenience you deserve.
All Ovry® products are manufactured in Canada, compliant with strict regulatory requirements and held to the highest quality standards. Ovry® products contain several tests per box so that you can keep tests on-hand to use as often as you'd like. Our "strip format" tests are just as quick and accurate as the most expensive brand names while also being small, discreet, and using 90% less single-use plastic.
My goal with Ovry® is to provide people with the peace of mind they deserve in an affordable and convenient way. I have a blood clotting disorder that has prevented me from taking most forms of hormonal birth control. Needless to say I endured many awkward pharmacy checkouts buying pregnancy tests as a teenager. The number of times I bought a $15-$20 test, peed on it, felt the relief of seeing a negative result and then hours later got my period is too many to count. When I discovered how exorbitant markups were on pregnancy tests, I became upset with how brands were capitalizing on the distress of people with ovaries

I also didn't connect with the ads showing a young person jumping for joy after seeing their "positive'' test results or the boxes plastered with babies on them. In 2019, I carried out extensive market research to determine if there were other people like me who have been dissuaded from buying a test because of stigma or cost. With resounding support, I sourced the highest quality tests available on the market motivated to make them accessible through an inclusive brand where representation matters. 

- Jackie

Co-founder & CEO